10 Tips For First Time Home Buyers
10 Tips for Buying your First Home

I know the thought of buying your first home can be both daunting and exciting, but it's best to do some research and know the steps ahead of you before making what could be the largest purchase of your life. Now the National Association of Realtor says that roughly 1 in 5 homes bought last year were first time home buyers (Source). So here's a couple tips if you're getting ready to make the leap.
1. First-Time Home Buying Seminars

You had to study up to learn how to drive before you got behind the wheel. It's the same with buying a house. Making the wrong decision on your first house can come back to haunt you, so why not take a little time to learn from the pros and go straight to the head of the class?
The Ultimate Team here at Keller Williams in Lake Havasu Puts them on for free and many organizations in your area might do so as well. You'll get tips on shopping for a home, financing a purchase and even maintaining your home once you've bought it.
2. Know How Much You Can Afford

Setting yourself up to want a 5 Bedroom pool home by the water might set you up for disappointment if you don't know how much you can really afford so it's best to take a hard look at what you're spending your money on -- everything from your restaurant bills to your laundry and power bill (but not your rent). Then, figure out what you have left after you pay all of those bills. That's what you'll have left to spend on your monthly mortgage and home expenses.

3. Prioritize Needs and Wants

Let's face it, when buying your first home there are going to be some things you'll need to compromise on. That's why a good buying agent will go over a needs analysis with you so you can Identify what's most important and make the decision process easier.

4. Find out your mortgage options

Unless you plan on paying cash, you're going to need a loan or mortgage to buy the home. There are many factors going into what type of mortgage you would want so shopping around for a mortgage is a good idea. Different banks may be able to give you different interest rates or different terms. When doing your shopping, be sure that you're comparing apples to apples, so ask about the same types of loans, terms and amounts to get a better understanding of what's really the best deal for you [source: The Federal Reserve Board].
5. First Time homebuyer programs

I'm sure you've heard already about grants you can get for downpayment if you're a first time home buyer and meet specific requirements. This might be the right move for you if you don't have a lot saved up for a downpayment. I've seen people get into homes for about $1000 total (which is less than getting into a rental). If you're interest in these programs talk to your local lenders and shop around for the best fit for you and your budget.

6. Get Pre-Approved

Getting Pre-Approved is like getting engaged, you've made the commitment but haven't made it to "I Do" yet. Getting pre-approved will help you understand how much you can borrow from the lender and what your payment would be at that price. It's also vital in negotiating your offer as a pre-approval letter from the bank is almost the same as cash, as far as the seller is concerned.

7. Find the Right Real Estate Agent
Your real estate agent is your insider to the home buying world. The right agent will know the ins and outs of the process, the area you're buying in, and can give you good advice when you need it. You may want to look into hiring a Realtor, which just means that your real estate agent is a member of the National Association of Realtors and has pledged to abide by a code of ethics set out by the group [source: National Association of Realtors].
8. Understanding the offer process
You've found the house of your dreams, and you're ready to start the process of making it your own. Well, that all begins with making an offer. While there's no way to know exactly what type of offer the seller will accept, when making your offer you should take into account several things. Knowing how long the house has been on the market, what type of market you are in (buyers or sellers), the asking price's position related to comparable properties in the area, and even the number of available comparable properties in the neighborhood can make a difference. Based on that information you and your agent should formulate a strategy to get you the best price and terms possible.

9. Get a home inspection

Ever bought a used car? Thought is was great until you didn't have transportation not too long after? Well they made home inspectors to help keep you from having to deal with that with your home. Choosing a home inspector can be tricky, because some states license or certify home inspectors, while others don't. When selecting your home inspector, you may want to check with associations, such as the American Society of Home Inspectors and the National Association of Home Inspectors, that require that members abide by certain standards and a set of ethics. Also your Realtor should know who is qualified to inspect and be able set you up with that person.
10. Understand what you are signing

Make sure that the figures and facts on the documents you are signing are correct and make sense to you. You can ask your agent, or in some states your lawyer, to go over the documents with you and make sure you know what you are signing.

Buying a home is a BIG step, but doing your research and involving the right people can make your home buying experience one that will soon have you saying "Home Sweet Home" with a smile.
If you're considering buying your first home, call The Ultimate Team for a free home buying class to get you up to speed and find out what the best options are for you and your family.

#HavasuCharles #TheUltimateTeam
www.theultimateteam.us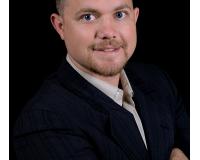 Author:
Charles Brown
Phone:
702-281-5781
Dated:
May 10th 2017
Views:
206
About Charles: ...